Whattttttt? 53 more days to becoming Mrs Mohd Ajmal Faiz? Cepatnya masa berlalu!!!!!! Tiba-tiba panic attack in the office right now coz I didn't realized our big day is getting nearer..
Shitto! Sooooo many more things to do before the wedding!! Now where the heck is my to-do list? Helppppppppppppppppppppppppp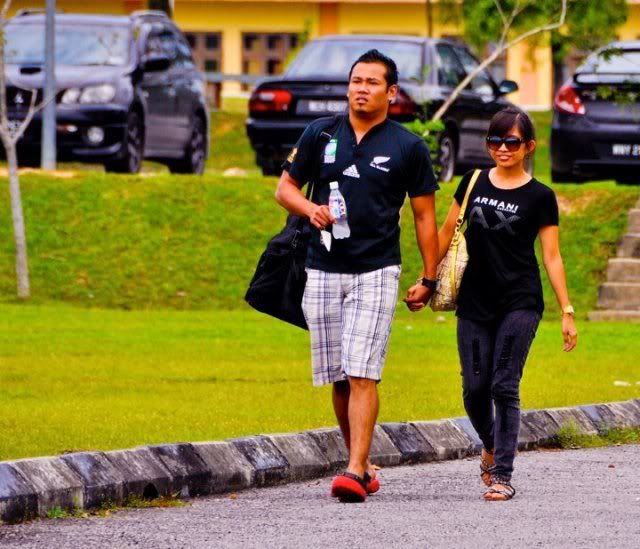 *gambar takde kena-mengena dengan entry
Picture was taken last Sunday before kesayangan's rugby match in Shah Alam. Feeling Posh and Becks pulak(ok, sila muntah). Me wearing Armani Exchange t-shirt, COACH handbag(thanks sayang), ripped jeans from butik bajoo, Ray Ban sunnies, Gold Casio Watch and VINCCI sandals.